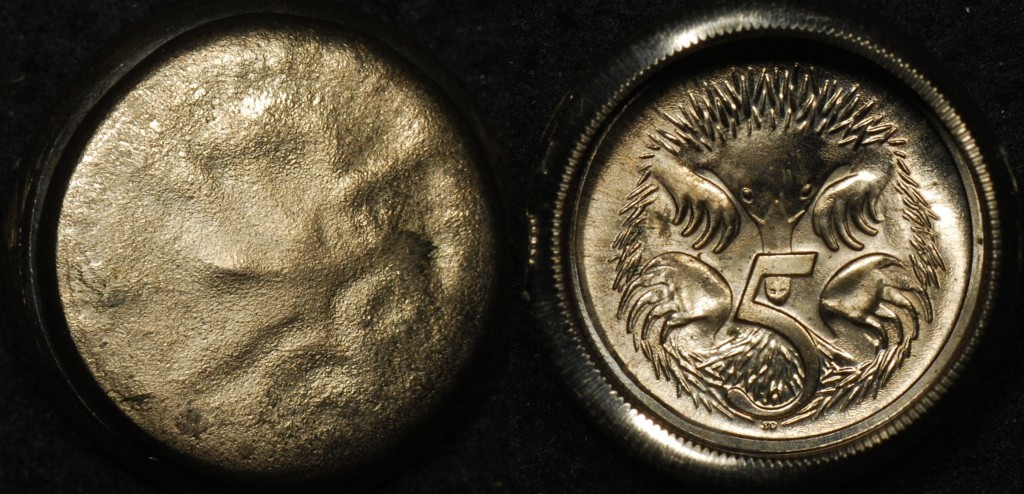 Above is a coin error known as a 'bottle cap'. The technical term is a 'die cap' because of its impressive shape (not at all coin-like and doesn't fit neatly into a coin holder). The coin weighs correct for a 5 cent at 2.83g and the cap has a height of 8mm at its tallest. Inside the cap is a perfectly struck echidna and the milled edge has smooged down the cap as the bottle top shape was formed. The top of the cap was once the Queen's portrait but as this is the coin that struck a number of brockage error coins, over the course of striking those errors that design has completely disappeared.
The die cap began as a regular struck coin that failed to eject the coin press and adhered to the (top) hammer die. As the press continued many brockages were struck. With each coin struck the adhered coin extruded into a deeper and deeper cap-like shape until the press was stopped and a Mint worker prised the die cap from the die.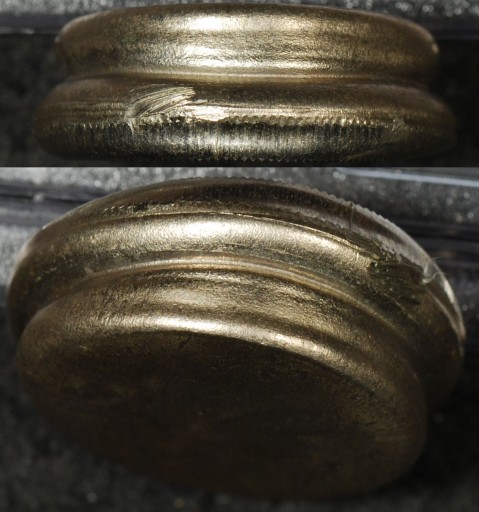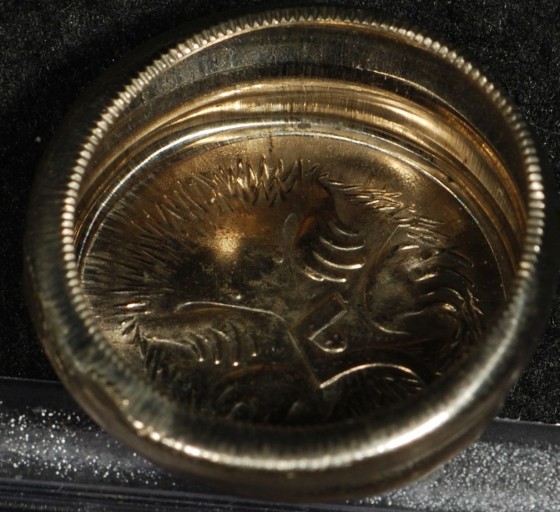 Other examples of die caps have been seen in the Royal Australian Mint coin collection and have appeared at times in coin displays at the Mint in Canberra. A one cent example and the subscription silver dollar from 2000 that features a proclamation penny can be seen below.